HOFFMAN FILTRATION SYSTEMS


ACCESSORIES & OPTIONAL EQUIPMENT

Air Skimmer

NOW STANDARD
For further control of tramp
oil and floating contaminants,
the Vacu-Matic filter is
available with an air skimmer
on the discharge of the
vacuum producer. Discharge
air is channeled back over to
the pool in the bed of the
filter. By blowing across the
surface of the pool, it skims
floating contaminants into the
cake at the filter's discharge
where they are removed
during the index cycle.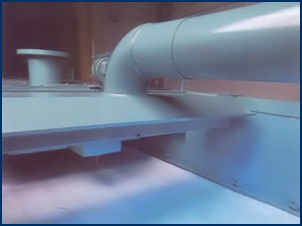 Click to go to:

Applications

Overview

Working Diagram

Hi-Flo Vacu-Matic

Compact Vacu-Matic


Specs & Dimensions


Process Diagrams
The Hoffman Belt
Skimmer is a durable
and dependable
method for removal
of tramp oils, grease,
and other floating
contaminants from
the surface of water-
based solutions. The
skimmer is provided
with a belt and chain drive
(guards removed to show
mechanical details)
allowing speed variation
from 4 to 8 feet per minute.
This allows the skimmer to
be adjusted for varying contaminant loads.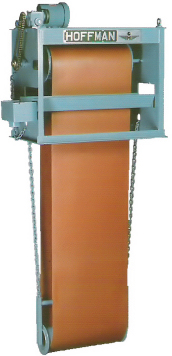 Control Panel
Control Panels designed by Air Liquid Systems are
available to monitor all aspects of filter operations such
as vacuum, end-of-media roll, and high and low liquid
levels. Control panels incorporate the transformers,
fuse blocks, and motor starters required to allow a
single power hook-up for operation. Pilot lights, alarm


horns, beacons, and
various electrical
standards can be used to meet specific
customer requirements.
PLC programming can
also be provided for
applications where
needed.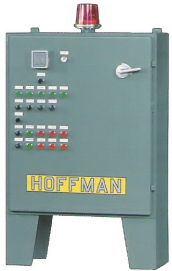 Belt Skimmer
Catwalks, Legs, And Other Fabrications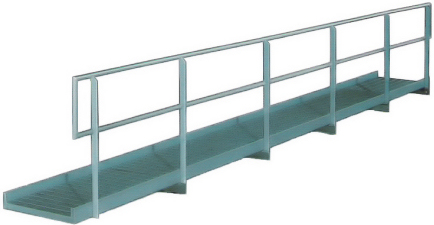 Custom-designed steel fabrications are available for the complete filtration
system. These fabrications include catwalks and stairs for filter
access, legs and support structure for supporting
the filter above the floor or pit, clean and
dirty tanks, and interconnecting piping
between the filter and tanks.
ADDITIONAL FILTRATION & CLARIFICATION PRODUCTS
In addition to the Vacu-Matic filters described in the preceding passages, Air Liquid Systems offers a number of
related Hoffman filtration and distillation equipment product lines. Each of these is designed to permit the most
economical and maintenance-free reuse of process liquids.
Sludge Collection Tanks
Hoffman Sludge Collection tanks are available in both standard and
custom sizes and configurations. Applications are most frequently
found in industries where machining and grinding produce large
quantities of high specific gravity waste products.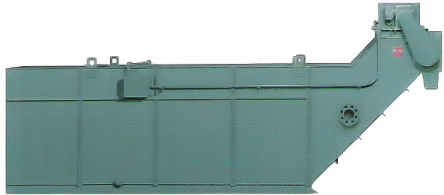 Disk And Cartridge Filters
These units are compact in size and used in low flow applications (1-125 GPM/ 3.8
473.1 LPM)
Housings
can be fitted
with either
disk or replaceable
cartridge filter
elements.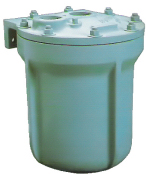 Magnaflo Magnetic Separators
As with several other Hoffman filtration products, Magnaflo
units are used most often in machining industries. Magnetic
solids from machining and grinding are easily removed by the
Magnaflo's strong ceramic magnets. The Magnaflo is available
in 13 sizes with storage capacities ranging from 160 to 6,600
gallons (606 to 24,980 liters). Flow rates can be as great as 1,000
GPM (3,875 LPM).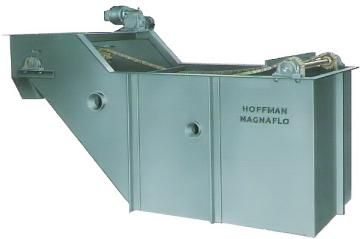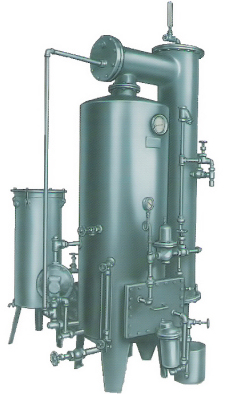 Vacuum Stills
Hoffman Vacuum Stills are steam heated, pot-type units designed to separate high boiling temperature solvents from oils and greases. Distilled solvents
are automatically removed and pumped to clean storage. Likewise, collected wastes are pumped out without shutdown of the distillation unit. Available
in five sizes with nominal capacities of 40 to 600 gallons per hour (150 to
2,270 liters per hour), these units are designed for continuous operation and
minimum maintenance.